Shriek the Small Orange Gourd Ghoul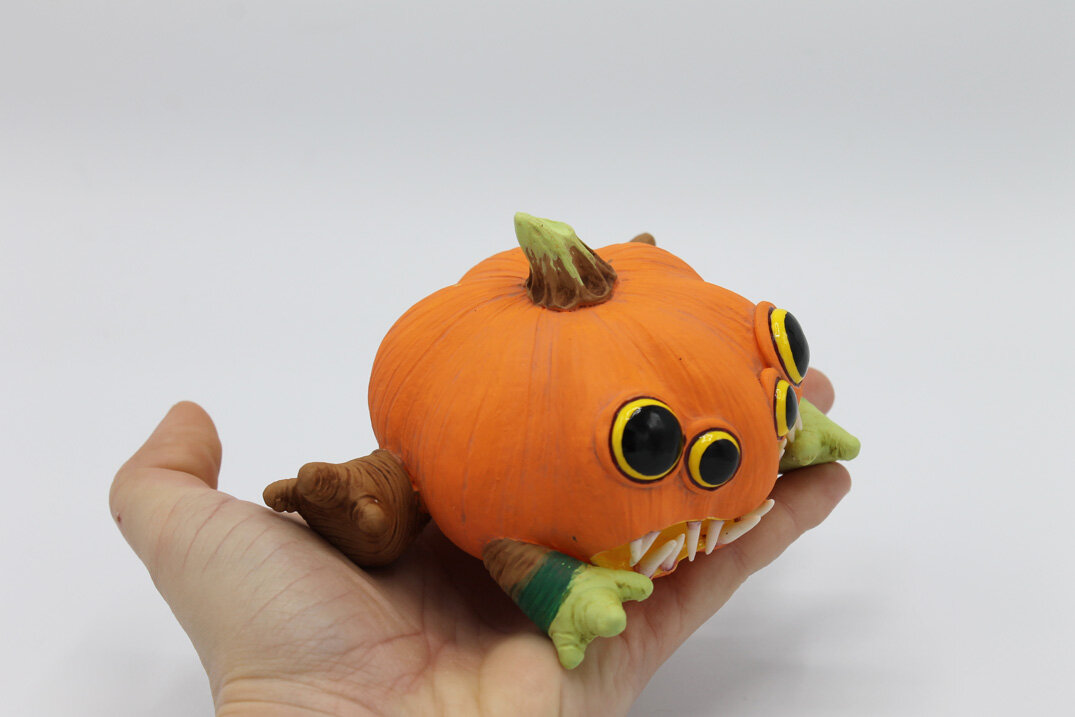 Shriek the Small Orange Gourd Ghoul
This listing is for the exact Gourd Ghoul pictured.
Have you ever wanted a houseplant that bites?? Gourd Ghouls are a curious type of magical creature born each year from pumpkin seeds irradiated with faerie magic. Within a week of planting, these sharp friends snap off the vine ready to terrorize the other residents of the garden! Adopting a Gourd Ghoul is a sure way to be kept on your toes (and a challenge to keep all your fingers!)
Gourd Ghouls are currently in-stock and ready to ship within 3-5 days of purchase. These guys are cast in urethane resin from a mold of an original sculpture. Each Gourd Ghoul is hand-painted with acrylics, and though they generally all look similar, there will be slight variations from individual to individual. No two are exactly alike!
Your Gourd Ghoul will measure approximately 2 inches tall, and about 3.5 inches wide. Each Gourd Ghoul comes with an adoption certificate, and is signed by the artist.
PLEASE NOTE: this is a work of art and not a toy intended for small children. Gourd Ghouls must be handled with care and treated respectfully to ensure a long life. Each Gourd Ghoul is entirely handmade and there will be small variations between each one.
We are not responsible for packages lost or damaged by the Postal Service.